When you hire us, you hire peace of mind
When you're thinking about fun things to do for your next conference or corporate event,  hiring professional actors with a background in the Australian entertainment industry just makes sense. Especially when those actors  have travelled all all over the country entertaining some of Australia's biggest names in business including:
The Reserve Bank
Sony Australia
Fuji Xerox
My NRMA
The Australian Institute of Directors
…and many more.
We are such actors and when we're on the job the only thing you need to do is sit back, relax and get ready for some serious fun because were on the job
We look after the entertainment so you don't have to
We take care of all aspects of the murder mystery. On the night we'll liaise with the venue, co-ordinate the running of the game in and around your existing meal plans and make sure everyone understands what's happening before it all kicks off. Here's what N. Pascoe of Globus had to say about us:
"…Gary & Belinda were fabulous. They liaised with our resort to set up the evening & left very little work for me (conference organiser) to do. It was fabulous. They are both fantastic actors, and set up the scene well. The team loved it, and would definitely consider using them again. Communication was fabulous with Gary emailing & calling to set up & also a follow up email. We had a fantastic night & everyone is still talking about it. I would definitely recommend Murder Mystery Fun and would consider them for future conferences…"
So whatever you're planning, be it:
A conference or sales meeting
A product launch or an Ice breaker
A departmental merger or an office Christmas party
Our professional full time actor/comedians will be sure your next corporate event is a blast.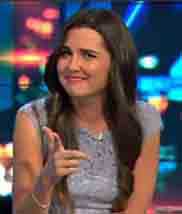 Meet some of our team
Heather Maltman
Heather's most recent on screen work includes a stint on the smash hit Australian crime show The Killing Field as well as a lead role in an up and coming Bollywood film, UNindian and more recently on on Channel 10's The Bachelor.
Heather has been with us for a year now and if truth be told we all find it tremendously difficult working with her. Why? She just makes us laugh so much during our murder mystery shows …more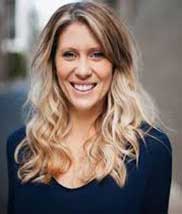 Belinda Crawley
Belinda Crawley, is currently starring in the smash hit New Zealand feature film 3 Mile Limit. It's winning a swag of awards across the world and our gal Belinda is even up for a best supporting actress at the Madrid Film Festival.
Belinda just loves giving out the solution to all our murder mysteries before they finish. The problem is you've got to work out if she's lying or telling the truth.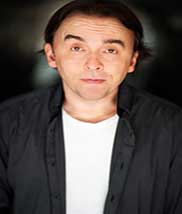 Gary Boulter
Gary is our Chief Inspector and has been with the company from the very beginning. His crazy antics during the show will keep you and your guests captivated and entertained all night long.
His work outside murder mysteries includes a stint on Channel 7's Packed to the Rafters, ABC2's Soul Mates and the AFI award winning feature documentary Hunt Angels with Ben Mendelson. Most recently his latest short film 'Silent Majority' is showing at the Cannes Short Film Festival in France …more 
Lets talk entertainment, lets talk fun.
So thats a little bit about us, what about you? We'd love to chat to you and your team about your planned event. Even if your just looking at options call us anyway, we'd love to say hello – m:(0400) 732 048 or e-mail