Current download titles
All downloads come with PDF and MP3 audio files as well as a YouTube movie invitations.
They are available now and are selling across UK, America, Canada, Australia & New Zealand.
THE CASE: Notorious business tycoon Bernie Muggleton, has been murdered at his palatial country manor. Identifying the killer is proving to be difficult, as the murder took place during a blackout. Was it the wronged wife, the devious business partner, or the escaped lunatic?
THE CASE: Fi-Fi, the world's most beautiful model, was murdered on the catwalk in front of hundreds of witnesses. Jealous models and suspicious designers are all under the spotlight as the search for the killer begins.
THE CASE:The tomb of Catalina Matooso, A.K.A The Zombie Queen, has recently been discovered and its treasures are on display at the Museum of History. During the exhibition's opening night, noted archaeologist Harold Mort was found dead. Some are calling it murder. Others are calling it the curse of the Zombie Queen.
How to plan your murder mystery
To accompany our download kits we've created a downloadable party planning  e-book: How to murder your friends & get away with it.
The aim of the book is to inspire you and get your creative juices flowing as preparations for your party get underway.  The information it contains has been tried and tested so you can follow everything to the letter or just take what you need, run with it and make it your own.
You might say we take the mystery out of party planning so you can look forward to having a good time.
…more
More about our do-it-yourself download kits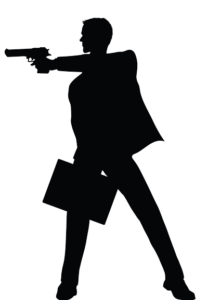 About 12 months ago many of our returning customers started asking if we had do-it-yourself murder mysteries available to download.
Little did we know that these requests for downloadable mysteries would soon turn into an avalanche of phone calls and e-mails demanding we hurry up and create them. So we thought we better get to work.
We started by asking what our customers  would like to see in a murder mystery they could download as we really didn't want to just create something, release it and hope for the best. We even conducted a couple of online polls just to make sure we'd covered all the bases.
We collated the results and came up with some important guidelines which included:
1. It's got to be easy to set up
We agree, we want you to spend the minimum amount of time setting this game up.
2. We don't want to print an enormous amount
As per the kit instructions e-mail the relevant information to your guests and printing can be kept to a minimum
3. It's got to be fun to play
The emphasis with our mystery download kits is squarely on the entertainment, where the plots are irreverent and fun is the primary focus. We've also kept the instructions relatively simple so you can all concentrate on having a great time.
4. Can we choose the murderer?
Of course you can. Just read everything in the instruction kit and you will find out soon enough. However, if you would like to keep it surprise we've got you covered. Very carefully follow our instructions and you won't find out who the murderer is until the end of the game.
After many months of writing and testing we came up with 3 titles we hope you enjoy.