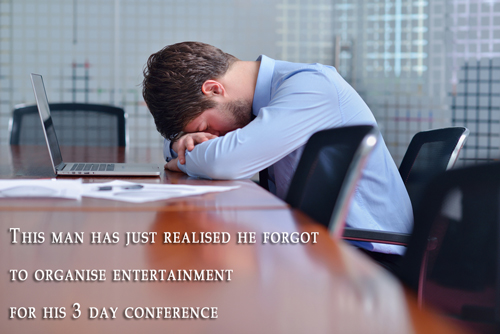 If you've been tasked with organising a conference, we understand you've probably got a lot on your mind. Guests and delegates need to be contacted. Accommodation needs to be arranged and meals need to be organised. Speakers and their presentations need to be added to the program so everything can run smoothly.
But when everyone's on a break, or finished for the day, how do you keep that team spirit going? How do you prevent your people from drifting apart, forming cliques and doing their own thing?
The answer is simple, you need an activity, and not just any old activity a really fun one.
Cue the murder mystery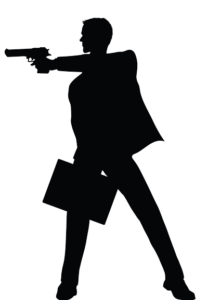 Our conference entertainment is all inclusive and helps break down barriers. It encourages communication across all levels but most important of all, it's seriously good fun.
It's also a great ice breaking activity, dare I say it's the perfect way to start your conference. As we always say here at murder mystery HQ, why start things with a whimper when you can start with a bang.
Alternatively, our unique brand of entertainment can be a great activity midway through your conference to keep spirits up, and keep energy levels high for all concerned.
It can also (rather subversively)  serve as a team bonding communication exercise. Don't worry too much about that aspect of it though, they'll all be far too busy having fun to notice that we actually taught them a thing or two during the night.
Hosted by professionals
Our hosted murder mysteries are run by working actor/comedians who are currently working in the Australian entertainment industry. Entertaining is what we do and we know how to keep the fun going for you and the team all night long. 
We also understand that putting together a conference takes a lot of time and energy. So rest assured when you hire us to entertain you and the team at your next conference, you're hiring peace of mind.
We take care of all aspects of the murder mystery on the night. We'll liaise with the venue, co-ordinate the running of the game in and around your existing meal plans and of course run the murder mystery. So in short, when we are on the job all you need do is sit back, relax and get ready for some serious fun
Lets talk
If you'd like to talk to us about entertainment for your conference contact  us or phone (0424) 963 271 for more.