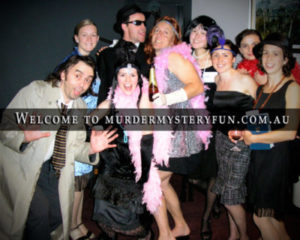 When it comes to murder mysteries, call Sydney's best
Perhaps you've heard about murder mysteries or it's something you've always wanted to do but just never gotten around to it. Maybe you're just looking for ideas for your themed party and are curious as to how a mystery would fit in with your plans.
Our website has some pretty comprehensive details on how murder mysteries can work for you including information on:
What sets us apart from everybody else is that we are staffed by working actor/comedians, so we know how to keep you and the gang entertained.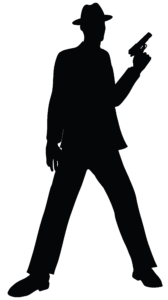 We just love to help turn standard run-off-the-mill get-togethers with workmates, family or friends into amazing nights of fun. We also love to build up the excitement surrounding your planned event, be it a party, conference or corporate fun before it even happens. And as an added bonus, we leave your guests talking and reminiscing about your party long after it finished.
So if you're looking for great entertainment, our murder mystery services might be just what you're looking for. Contact us today to find out how we can bring a little murder, mystery and fun to your event.
You can reach us on (0400) 732 048 or email.
Thanks for visiting.
The Murder Mystery Fun team.